Specialisering
Mattias Malmstedt är delägare i Advokatbyrån Gulliksson och specialiserad inom tvistelösning och immaterialrätt samt hanterar en rad andra affärsjuridiska områden. Under sina många år som verksam jurist har han företrätt klienter i ett stort antal komplexa tvister och immaterialrättsliga ärenden.
Mattias har lång erfarenhet som processjurist och verkar även som ombud vid Högsta domstolen samt andra domstolar, myndigheter och vid skiljeförfaranden. Mattias har varit ombud i flera uppmärksammade och principiellt viktiga mål som har rört patent, varumärke, mönster, upphovsrätt och företagshemligheter.
De senaste 12 åren har den internationella oberoende rankingen Legal 500 utsett Mattias Malmstedt till en av Sveriges tio ledande jurister inom immaterialrätt och beskrivit honom som "a tough litigator with brilliant legal mind". Mattias omnämns i såväl Chambers Europe som Chambers Globals lista över framstående advokater där klienter beskriver Mattias Malmstedt som "a fantastic litigator who is extremely business-oriented – he always sees the commercial point of view." Han omnämns också särskilt för sina kunskaper inom upphovsrätt, design, varumärke och konkurrensrätt: "He wins praise for his copyright and competition expertise and is respected for his expertise in trade marks and design rights".
Mattias företräder inte bara kända forsknings- och utvecklingsföretag utan även världsledande industriföretag vid komplexa gränsöverskridande tvister gällande patent och företagshemligheter inom alla tekniska områden med betoning på Life Sciences, hård- och mjukvara, mekanik, elektronik och livsmedels och konsumentvaruindustrin.
Mattias Malmstedt anlitas ofta vid internationella licensavtal och en rad andra komplicerade avtal och hjälper företag att utveckla strategier för att utöva, stärka och skydda sina immateriella rättigheter. Han är omnämnd som en av världens ledande strateger inom immaterialrätt i de internationellt erkända publikationerna IAM 300 och IAM 1000.
Mattias ger ofta rådgivning kring immaterialrättslig portföljvärdering, särskilt inför eventuella tvister men också i samband med förvärv, försäljning eller utnyttjande av immaterialrättsliga tillgångar. Inom ramarna för firmans konkurrensrättsliga uppdrag bistår han även med rådgivning när det uppstår konflikt mellan konkurrensrätt och immaterialrätt. Förutom att arbeta med traditionell immaterialrätt har han även erfarenhet av rådgivning inom databasskydd, ärenden som rör underhållningsbranschen samt frågor som rör sekretess och sociala medier.
Mattias Malmstedt är författare till ett flertal akademiska publikationer. Han är bland annat författare till det svenska kapitlet i "Design Rights – Functionality and Scope of Protection" (Wolters Kluwer, 2018).
Utbildning
Juris Licentiatexamen, Lunds universitet (2001)
Jur. kand., Lunds universitet (1999)
Anställningar och tidigare befattningar
Partner, Advokatbyrån Gulliksson, (2009-)
Advokat, Advokatbyrån Gulliksson (2003-2008)
Tingsnotarie, Lunds tingsrätt (2002-2003)
Biträdande jurist på affärsjuridisk advokatbyrå (2001-2002)
Universitetslärare, juridiska fakulteten, Lunds universitet (1996-2001)
Doktorand, juridiska fakulteten, Lunds universitet (2000-2001)
Forskarassistent, juridiska fakulteten, Lunds universitet (1996-2000)
Specialområden
Immaterialrätt, tvistlösning och skiljeförfaranden, licensavtal, forskning- och utvecklingsavtal
Branschkompetens
Life Sciences, mönsterrätt, hård- och mjukvara, konsumentindustrin och livsmedelsbranschen
Språk
Svenska, engelska
Titlar
Advokat, Jur. Lic., Jur. kand.
Medlemskap
AIPPI
LESI
SFIR
FICPI
ECTA
Sekreterare i Svenska Möbelmässans etiska råd
Rankning
Mattias Malmstedt rankas högt av ett flertal oberoende institut
Legal500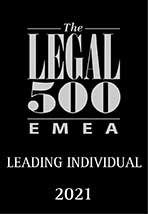 (2021):
Selected as member of the Hall of Fame and Leading Individual
'Mattias Malmstedt has excellent talent, both in substance and procedure. This, combined with an outgoing and warm personality, make it a pleasure to work with him.'
'Mattias Malmstedt is very easy to work with and has the ability to explain complicated legal matters in terms that I understand and can base my decisions on.'
(2020):
Legal500 selected Mattias Malmstedt as Leading Individual (10 year in a row) and writes (2020): "Brings a unique combination of specialised skills in IP matters combined with humbleness, courage and business understanding.".
(2019):
Legal500 selected Mattias Malmstedt as Leading Individual (10 year in a row) and writes: "Mattias Malmstedt, who 'knows how to best use all of the tools in the legal toolbox', represented Eisai in the Swedish Patent Court."
"a tough litigator with brilliant legal mind" and as "relentless litigator" by Legal500, which named him one of Sweden's top 10 leading individuals in IP in the last 7 years.
IAM Strategy 300: The World's Leading IP Strategists
Global Leader (2021)
World Trademark Review
(WTR 1000) (2021-2021)
"IP and commercial law are the twin pillars upon which Gulliksson has built its practice. Impressing with its "thoroughness and quick responses", the highly integrated team is one of the most prolific filers at the EUIPO; although its capabilities also encompass litigation, enforcement and commercialisation."
(WTR 1000) (2019-2020)
"The firm has been described as "efficient, thorough and innovative, it has a great capacity for international work and impressive knowledge of EU trademark law". Interviewees are quick to acknowledge the way the lawyers at the commercial outfit light up the courtroom: "They wrongfoot their counterparties with creative legal arguments all the time." "Always a pleasure to work with, service-minded and precise" Mattias Malmstedt is "an extremely talented litigator. He is highly knowledgeable and keeps himself well informed on the latest developments. In view of his combination of analytical and rhetorical skills, it is hard to say there is a better-suited lawyer for complex IP disputes. His contribution is absolutely vital for victory."
(2018):
Mattias was selected as leading individual
Chambers Global and Europe

(2019):
"Mattias Malmstedt is particularly active on patent and trade mark infringements. He also assists clients with portfolio management. Malmstedt has a number of clients from the pharmaceutical sector. He has been described as "smart, straightforward, engaged and savvy – a pleasure to work with.""

(2018):
Mattias Malmstedt was selected as Key Individual in both Chambers Europe and Chambers Global (2018) where clients cited are "greatly impressed" by Mattias Malmstedt, describing him as "a fantastic litigator" who is "extremely business-oriented – he always sees the commercial point of view."
" Mattias Malmstedt has wide experience of handling IP disputes, principally representing clients in patent infringement cases. Clients praise his ability to find solutions, particularly during difficult negotiations, and one client adds: "He has a lot of business acumen and high ethical standards. I always get accurate, to-the-point advice, with a clear view of how our present and future business objectives with be affected."
Chambers Global

(2016):
"a well-respected litigator, offering particular expertise in patent, trade mark, design and copyright disputes. He offers specific sector expertise within pharmaceuticals and biotech and has significant experience of handling cross-border cases."
IAM 1000
(2020):
"A splendid litigator, Malmstedt has a brilliant legal mind and can foresee his opponent's next move; he knows how to use his toolbox effectively and is willing to go the extra mile to achieve clients' goals."
(2019):
"With finesse, captain of the side Mattias Malmstedt handles large cases for top pharmaceutical companies, often with proceedings occurring in parallel across multiple jurisdictions. "He is a fantastic litigator who knows that you can win or lose a case on the detail. He has a meticulous mind but also never loses sight of the overall strategic and commercial objectives."
Mattias is selected in IAM Strategy 300 and Patent 1000 "When the going gets tough, Mattias Malmstedt steps up to the plate." One of Sweden's best litigators, he is a preferred collaborator for foreign associates in cross-border work. Armed with a technical background, he is an "all-in-one solution to any problem; his work is of the highest quality across the board. He calls on every tool in his box, summoning creative solutions to any challenge and deftly anticipating his opponent's next move".
(2018):
"When the going gets tough, Mattias Malmstedt steps up to the plate." One of Sweden's best litigators, he is a preferred collaborator for foreign associates in cross-border work. Armed with a technical background, he is an "all-in-one solution to any problem; his work is of the highest quality across the board. He calls on every tool in his box, summoning creative solutions to any challenge and deftly anticipating his opponent's next move"
(2016):
"…the "thoughtful, calm and extraordinarily well-presented" Mattias Malmstedt has confidently stepped up to the mark and makes a deserved debut in the IAM Patent 1000. The cool-headed operator resolves disputes – he doesn't just fight – and has represented prestigious Swedish companies such as IKEA and Tetra Pak with distinction. "Mattias is almost like a bloodhound in that he never gives up. He knows all the tricks in the book, so can't easily be fooled. As one of the best in Sweden, he litigates with lethal precision and excels due to his natural understanding of technology."
Managing Intellectual Property

(2021)
Mattias is selected as Patent Star and Trade Mark star
(2020):
Mattias is selected as Patent Star and Trade Mark star

(2019):
Mattias is selected as Patent Star and Trade Mark star
(2018):
Selected as IP Star Patent and Trademarks